BARCELONA
Reports from Germany say Barcelona have agreement with Luka Jovic
According to Frankfurter Allgemeine Zeitung, Barcelona have an agreement with the Serbian striker but the club deny any such agreement has been reached.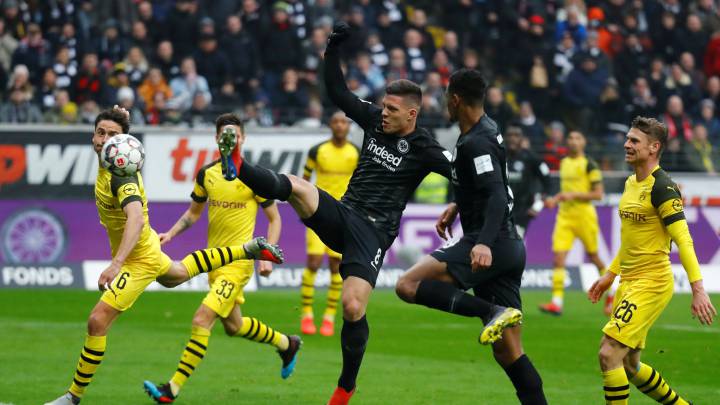 Barcelona are currently looking for replacements for Luis Suárez when it's time for the striker to cede his starting role in the side. In Germany, Frankfurter Allgemeine Zeitung, report that a deal has been agreed between Luka Jovic and the current LaLiga leader. The club deny the report, however and tell AS that "That's not true. We like him, yes, the same as many other footballers but it doesn't mean we have an agreement with him and with his agent in the absence of an agreement with Eintracht Frankfurt."
For some time, the club have known that Suárez needs a replacement and Suárez himself said it's normal that they're looking for his eventual successor given his age. The competition for the Serbian, however, is important as Chelsea, Bayern Munich and Real Madrid have all been linked with the striker. "He's young, has goals in him and is very interesting," they said from Barcelona when AS reported that he was a target for the Catalan club.
In 19 games, he has scored 14 goals and that kind of form has drawn attention from the biggest clubs in Europe. He came through Red Star Belgrade's academy and moved to Benfica. He is on loan at the German club and they plan to exercise their option to purchase him in the summer for a fee believed to be between €6 and €12 million.
LaLiga Santander
*Update 11 de febrero de 2019