Real Madrid's Thibaut Courtois wants reunited with Eden Hazard
The Belgian goalkeeper spoke after Los Blancos' win over Ajax about the chance to be playing once again with his compatriot.
Thibaut Courtois made the decision to leave Chelsea last summer to try his luck at Real Madrid after several months of intense conversations with the Stamford Bridge hierarchy. And the goalkeeper has suggested that it would be good if the compatriot and friend he left behind in London, Eden Hazard, made the same move.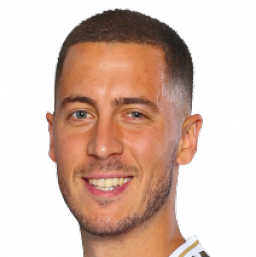 Hazard welcomed
The big Belgian stopper spoke following Los Blancos' Champions League win in Amsterdam on Wednesday and said he hoped to be reunited with the winger.
"It would be good [for Hazard to sign for Madrid]," he said to the VTM microphones in front of him, "but I can't say much more about it.
"It is something he has to decide. I don't know if Madrid want him. What I do know is that he is a top player and a friend."
The Belgian forward's contract with Chelsea expires in the summer of 2020 and there doesn't appear to be an agreement to renew.