Sergio Ramos in a repeat of the 'Mourinho show' against Ajax
The defender and Xabi Alonso deliberately tried to get booked, also against Ajax in November 2010. The pair were fined along with Mourinho, Casillas and Dudek.
With two minutes to full-time in last night's game against Ajax, Sergio Ramos appeared to deliberately try to get booked so that he would miss the return leg and begin the quarter finals stage with a clean slate. At least that is what he insinuated in a mixed zone interview after the game, before retracting what he said a short while later on Twitter, presumably to avoid being hit with a two-match ban and possibly a fine by UEFA for engineering a booking.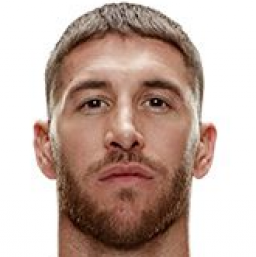 UEFA have been trying to put a stop to this practice for the past few years - and it's not the first time that Sergio Ramos has been involved in such a case. During the 2010-2011 Champions League group stage - and curiously, also against Ajax, Sergio Ramos and Xabi Alonso were both fined by the competition organizers for their part in a ruse to get themselves suspended in which coach José Mourinho was the chief protagonist.
It was the penultimate game of the group stage in November 2010, and Madrid were playing out the dying minutes of the game in Amsterdam with a 0-4 lead and their place in the next round secured. But Ramos and Xabi Alonso were one booking away from suspension and decided to get themselves booked by match official Craig Thomson so that they would miss the final group game - an inconsequential Matchday 6 meeting at home to Auxerre and effectively free themselves up for later, more challenging rounds.
Xabi Alonso and Ramos sent off in four minutes
Sergio Ramos was handed his first yellow card for time-wasting on 33 minutes and Xabi Alonso was booked on 68 minutes. What happened as the game was winding down was pure theatre from José Mourinho. The coach called Xabi over to the touchline and with his hand cupped over his mouth, secretly gave the midfielder an order - presumably telling him to try and get booked. Moments later, during a break in play substitute keeper Jerzy Dudek approached Iker Casillas and was seen whispering in his ear. Casillas then passed the message on to Sergio Ramos. Xabi Alonso went into the book for time wasting while taking a free-kick on 87 minutes, then Ramos followed suit four minutes later for deliberately taking an age to take a goal-kick that normally, Casillas would have taken.
UEFA were not impressed and those involved were fined for improper conduct. José Mourinho was hit with a two-match ban and a 40,000 euro fine. Xabi Alonso and Sergio Ramos both had to pay a 20,000 euro fine, Casillas was served a 10,000 euro fine and Dudek, 5,000 euros. Xabi and Ramos avoided longer suspensions - the one-match ban for being handed two yellow cards against Ajax stood and they were free for the Last 16 tie against Olympique Lyonnais.