REAL MADRID
Toshack: "Bale should learn to speak Spanish as a mark of respect"
The Welsh coach spoke on the El Transistor de Onda Cero radio show offering in-depth analysis on the player he capped for Wales as a 17-year-old.
John Toshack was the guest on the late night radio show El Transistor on the Onda Cero where he spoke in depth about Real Madrid's Gareth Bale. Toshack was the Wales national team boss who gave the then 17-year-old Gareth Bale his international debut in the national team and has been following the player's progression in detail.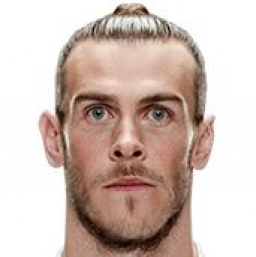 Are you contemplating a return to coaching? "Coach again? To be honest, I'm nearly 70 and so much has changed. Coaching these days is a different proposition and one has to deal with 21-year-old's who are already super rich".
Swansea and Real Sociedad: "Clubs where I have my best memories, I spent some wonderful years with both sides".
Your style of coaching: "I was actually a bit of a bastard, but a nice one, there is an important difference".
You gave Bale his international debut: "Yes, at the age of just 17, Gareth secured his first cap playing on the left side. He's a great player...when he's fit".
Bale and injuries: "Many of his injuries are based on strange gestures".
He doesn't speak Spanish: "When you move to a foreign team and out of respect for the fans, one needs to make an effort to speak the language in question. Bale needs to make an effort".
Bale's career hampered by injury: "It's true that Bale is an exceptionally talented player but injuries have certainly taken their toll".
The best player you've worked with: "A difficult one but I'd say Arconada, Bebeto at Deportivo and possibly Naybet too...".