BATE Borisov celebrate Arsenal win with burger breakfast
Many of the first team squad, including former Barça and Arsenal player Alexander Hleb were up early for a fast food breakfast special.
Belarus side BATE Borisov beat Arsenal 1-0 in the Europa League Round of 32 in Barysaw last night with the solitaru goal coming from Dagun in the 45th minute. This morning after the historic win for the Belorussian side the BATE players celebrated their win with a fast food breakfast on Friday.  
Many BATE first teamers including former Arsenal and Barcelona player Aleksandr Hleb, were spotted at the fast foot emporium this morning at 0800 wearing official club training wear and were snapped by Arsenal journalist Charles Watts.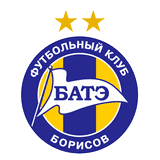 The domestic Belarus season has yet to start so the next competitive match for the current league champions is the Europe League return leg against the Premier League side next Thursday at the Emirates Stadium in North London.