Juventus director in Amsterdam to sign Ajax star Matthijs de Ligt
With Barça believed to want a Catalan reunion with Frenkie de Jong, reports in Italy state that Juve sent Fabio Paratici to tempt the young defender.
It's not only in Barcelona where they are 'in love' with Matthijs de Ligt. There are some serious advances for the 19-year old coming out of Turin with Juventus looking to steal a march on their European rivals.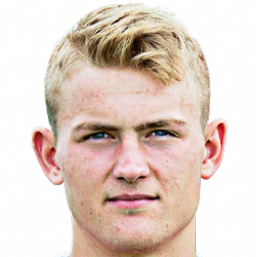 A De Ligt full tussle
According to Italian paper Tuttosport, Juve's sporting director, Fabio Paratici, who was a key player in bringing Cristiano from Madrid, travelled to Amsterdam on 13 February with the intention of turning the head of the promising Ajax defender away from Catalonia.
Last year's Golden Boy winner was watched by Paratici as he went up against the reigning European champions, Real Madrid. De Ligt impressed throughout the match, and the Juve director met up afterwards with members of the Ajax leadership team to discuss the potential transfer of the centre-half. According to the report, Paratici later spoke again, this time by phone, with the Dutch club's CEO, former Manchester United goalkeeer, Edwin van der Sar.
De Ligt already spent time last summer visiting the facilities of the Serie A giants, and Juve is one of his favourite clubs to join. In saying this, it appears his original intention was to continue playing with his current Ajax teammate and friend Frenkie de Jong, who has signed for Barcelona, joining the ranks of LaLiga stars after this season.
The Catalan club aim to keep the two young talents together, but have also just signed 19-year old defender Todibo, to add to the current list of Piqué, Umtiti, Lenglet, Vermaelen and the loaned-out Murillo.