Cristiano Ronaldo: Sporting team-mate on Juve star's beginnings
Spanish ex-player Toñito has spoken to Gazzetta dello Sport about sharing a dressing room with a hyper-driven teenage starlet.
Spanish former footballer Toñito coincided with a teenage Cristiano Ronaldo at Sporting CP, playing alongside the forward 25 times as the future Manchester United, Real Madrid, Juventus and Portugal star began to make his name.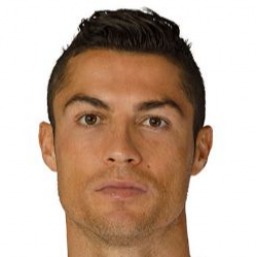 Cristiano would "turn heads" in Sporting training
And in an interview with Italian newspaper Gazzetta dello Sport this week, the 41-year-old ex-midfielder, who spent five seasons in Lisbon, has looked back on what it was like to share a dressing room with an already obsessively-driven talent.
"Cristiano was a kid, but he was just like the man he became: humble, ambitious, determined and professional beyond belief," Toñito revealed. "During training, he'd turn heads among the veterans, and I'd say to him: 'Steady, don't overdo it...'
"I'd say: 'Come on, Cris, it's time to stop'"
"I would also give him lifts [to and from training]," he went on. "But I'd have to wait an hour at the training ground, because he never wanted to leave. I'd bang on the window of the gym and say: 'Come on, Cris, it's time to stop - it's getting late!"