Sergio Ramos: Solari teaching Real Madrid captain the ropes
The Real Madrid manager explains all his decisions to his captain and has sought his help solving internal crises with Isco and Marcelo.
The relationship between Real Madrid manager Santiago Solari and his captain, Sergio Ramos, has been flourishing since the Argentinean took over first-team duties at the Bernabéu. "They have a complete connection," say sources in the Madrid dressing room, pointing out the mutual respect between the two.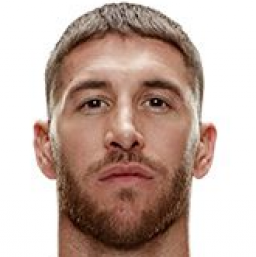 Ramos has become Solari's confidant and right hand man over the past few months, to the extent that Solari is passing on his knowledge of coaching to the Spain international. "Acting as captain and taking on the responsibilities of being a leader is something I enjoy, it's a bit like being a coach," said Ramos on Spanish television recently. "I'm not ruling it out, I'd like to be a coach one day."
Although friends of Ramos' say he has never talked about going into management, the Real captain has changed his tune since teaming up with Solari and seeing first-hand what the role entails and the rewards it can bring. The Argentinean has included Ramos in all of his decision-making processes and sought his advice in handling internal issues like the ongoing exclusion of Isco and Marcelo's recent benching.
Ramos could follow Xabi Alonso, Raúl into Real academy
Ramos has always enjoyed a close relationship with his managers and Solari's predecessor, Julen Lopetegui, would receive the defender at his home in Madrid to discuss national team matters when in charge of Spain. Solari has continued that trend with coach and captain often chewing over tactical matters and training methods.
Ramos, 32, would not encounter any obstacles to finding his way into a coaching role at Real Madrid in the future, with former teammates Xabi Alonso and Raúl currently in the youth set-up. That was where Solari started his rise to the senior job - as did Zinedine Zidane - and if Ramos decides to follow a similar course, the influence of his current boss will have much to do with it.