Vinicius: as committed off the field as on it
The young Brazilian began Spanish classes a year before he came to Madrid and is already managing quite well with the local langauge, both in the dressing room and with the media.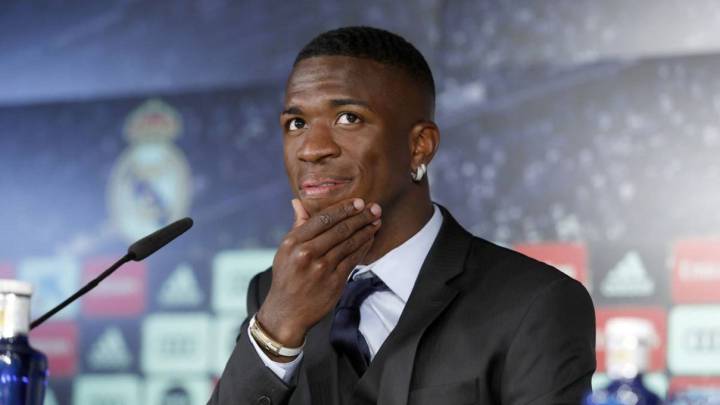 Vinicius' quick adaption to life at Real Madrid has not been limited to the football pitch. He has also gained a good level of Spanish, a sure sign of commitment that both the club and his teammates have appreciated.
The 18-year-old is already managing quite well in Spanish-spoken interviews with the media, unlike some other of his fellow non-Spanish team mates who, because of shyness or lack of interest, speak much less of the local language and always conduct interviews in their native tongue.
AS has learned that Vinicius started studying Spanish as soon as his signing for Real Madrid was made official in May, 2017. His family and representatives found him a Spanish teacher in Rio de Janeiro, who helped him prepare for his future in Madrid that would begin a just over later in June, 2018. Since moving to Madrid, he has managed to keep up the classes, and it is understood that he usually tends to fit in about three a week around his hectic schedule.
Much to the delight of the club, its fans and his team mates, the young Brazilian has so far shown himself to be a committed individual both on and off the field.