Bale rejects offers from Manchester United and Chelsea
According to The Times, Gareth Bale has opted to stay at Real Madrid and has ruled out offers from both clubs to return to the Premier League.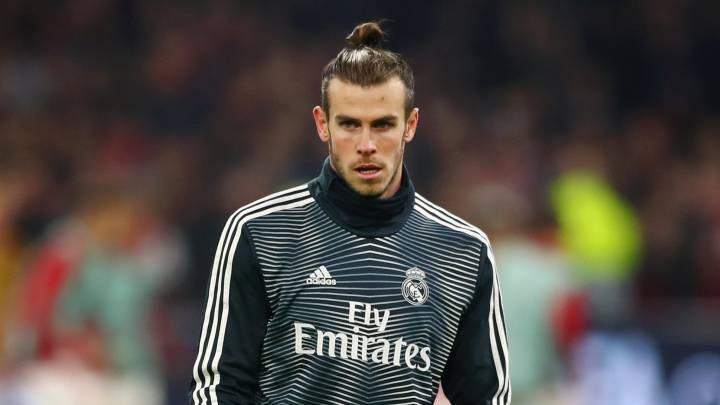 Gareth Bale has ruled out two offers from Premier League clubs in favour of remaining at Real Madrid, reports British daily The Times this Saturday.
According to The Times, the Welshman, who has a contract at the Bernabéu until 2022, has received offers from both Chelsea and Manchester United, two clubs that have long had an eye on signing him. But the ex-Tottenham player has chosen to continue with Madrid, where he has been since 2013, over a return to the Premier League.
Bale has been in the headlines over the past week for an apparent disrespectful gesture he made to Atlético fans while he celebrated scoring Real Madrid's third goal in last Saturday's derby win. LaLiga has opened up a disciplinary case against the 29-year-old in relation to the incident, which could see him face up to a 12-match ban.
The move by LaLiga has both surprised and angered the club and its fans, who must anxiously wait to know if they will be without the Welshman for some of the crucial matches that lie ahead in the run up to the end of the season. So far this season, Bale has participated in more goals than any of this team mates, with 12 goals and five assists.