BARCELONA 1 - VALLADOLID 0
Piqué: "If we play like that against Lyon, it won't go well"
Pique played his 300th game in the league for Barcelona and celebrated by winning the game-winning penalty and he says it was without a doubt a penalty.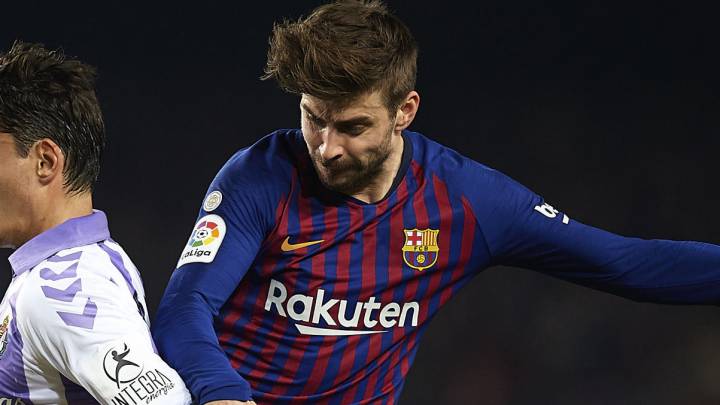 Gerard Piqué spoke on Movistar Partidazo after the Real Valladolid game on Saturday night and was not happy with Barcelona's performance.
"We didn't play well, it wasn't a good game," he said. "The only good news is the victory, to get back to winning three points but we have to improve. The sensations are not good and for Tuesday, we have to be better. If not, it will good poorly. You have to find fluidity and play, that is what has brought us titles. If we don't speed up the ball, we have possession... and we turn into a weak team. This is what we have to improve because out opponents know it."
Asked about the tiredness after so many consecutive games and the week with no midweek game, Pique said, "When you play three or four games in a row, your legs start to get heavy. But this week we were tired and we didn't have the sensations we had. I am good. Sometimes the manager asks me and I am here to help the team. Tuesday is another battle."
On the penalty he won, Pique said, "He knocked into my back, he unbalanced me and I fell. It's a penalty. On television, they see things but the contact is enough for me to fall. For me, it's a penalty."