Girona cut Real Madrid adrift from LaLiga title race
Girona, who had gone ten matches without winning, gave an excellent showing at the Bernabeu on Sunday, one that saw them leave with all three points and detached Madrid from the title race. It was a good Girona, with a strong second half performance, with key substitutions, that was enough to ruffle the feathers of Los Blancos. In that period they scored two, hit the woodwork, and created other decent opportunities. It was a phase in which showed up Madrid for what they were, both before and after, that without being particularly bad, appeared to be going through the motions, without passion, without flair. And this was not just because of certain absentees, but because of a kind of general complacency. The good streak, the confidence...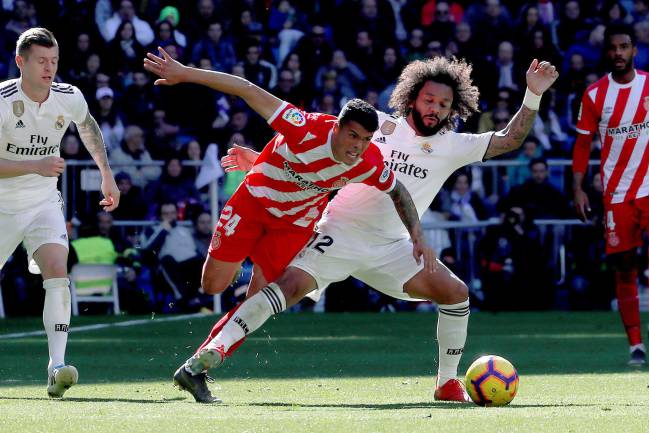 A lesser Madrid than of late
Solari had altered a winning team, but there was logic behind that decision. Modric could not be there, due to suspension. Rest was given to Vinicius, who has been playing a lot, and also to the full-backs. Despite that, from the perspective that it was a visiting team on a terrible run and there was an air of optimism around Madrid, the team were far off the level they've shown of late. Ceballos was poor, and Kroos much less accurate than usual. Asensio disappointed a little on his return to the side. In the full-back positions, Odriozola and Marcelo, stretched their legs getting forwards, but didn't offer the safety of Carvajal and Reguilón behind. Benzema was decent, but again we watched him miss chances.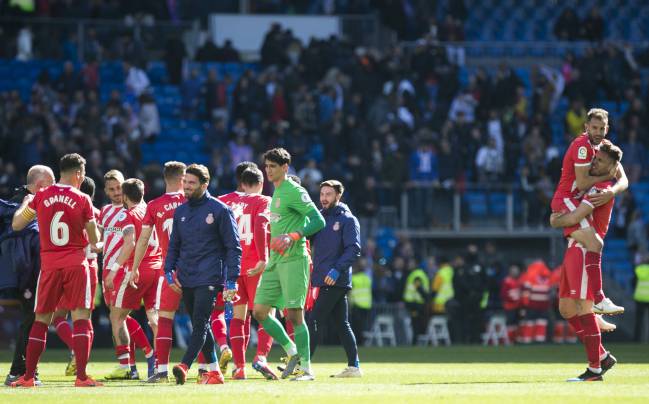 Madrid disengage
The match was in the balance until Girona made changes. Lozano wreaked havoc on the left. For Madrid, Bale replaced Asensio and was apathetic, as if he was owed something, and Vinicius on for Lucas. Vinicius did bring some excitement and an overlap, but the long period of the team's collapse deprived him of much action. Mariano also appeared at the end, as fiery as ever, but without enough time to make anything happen. In the end, a home defeat and another sending off for Sergio Ramos after two bookings, meaning he'll miss the game against Levante through suspension. Today we saw Real Madrid cut adrift from the race for LaLiga, a race they'd only just got themselves back in touch with.