Sergio Ramos sets new European league red card record
Ramos was shown two yellow cards against Girona which means he is suspended for next weekend's game at Levante. He has been sent off 25 times in his career.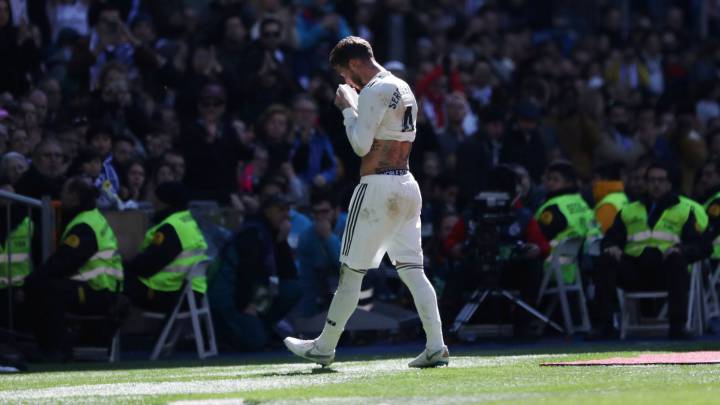 Sergio Ramos went into the book twice in this afternoon's game against Girona which means that he is automatically suspended for next Sunday's away game at Levante and will still be one yellow card away from another suspension when Real Madrid take on Barcelona in El Clásico on 2 March. The Madrid captain was shown his first yellow card against Girona for handball on minute 63, then was booked again on 89 for kicking Pedro Alcalá in the face whilst attempting an overhead kick. Ramos must serve the corresponding one-match suspension in LaLiga which means he will sit out the Levante game.
Prior to this afternoon's game, Ramos was on four yellow cards - he was booked in the matches against Atlético, Villarreal, Betis and Espanyol. The Levante game will be the first game he has missed this season.
Ramos rips up Rool's record
Ramos has been sent off 25 times in his career - 20 of those dismissals have been in LaLiga - he is now the player who has been sent off the most times in history, in all of the major European leagues, overtaking the previous record holder, Cyril Rool who took an early bath 19 times in Ligue 1. This new suspension comes just days after the Madrid centre-back was served a one-match ban in the Champions League - he will sit out the Last 16 return leg against Ajax on 5 March after being booked in the first leg.
Red card record holders
LaLiga - Sergio Ramos (20)
Ligue 1 - Cyril Rool (19)
Serie A - Paolo Montero (16)
Premier League - Duncan Ferguson, Richard Dunne, Patrick Viera (8)
Bundesliga - Jens Nowotny (8)
4