Benzema: "I'm not going to drive myself crazy waiting for France call"
Real Madrid striker Karim Benzema has been banished from the France national team since 2015 and is not expecting a call any time soon.
Karim Benzema has played in 81 games and scored 27 goals for France since making his debut in March, 2007.
But the Lyon native has not received a call up for his country since August, 2015, because of his alleged involvement in an attempt to blackmail ex-Lyon footballer Mathieu Valbuena over a sex-tape.
On performance alone, Benzema's impressive form for Real Madrid this season, during which he has so far provided 19 goals and 7 assists in 38 games, would surely warrant a call up to Didier Deschamp's squad for the upcoming Euro qualifiers against Moldova and Iceland in March.
But it appears that the Real Madrid striker has resigned himself to the fact that he may never receive a call from Les Bleus, despite the fact that he has yet to be formally charged over his involvement in the blackmail case. 
"I'm not going to drive myself crazy waiting for a call from the national team," told French football programme Téléfoot.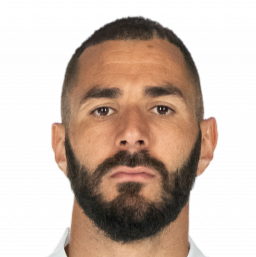 Benzema: France now a different team
Since the 31-year-old was banished from the national team in October, 2015, France have managed to reach the final of Euro 2016 and win the World Cup last year in Russia.
The former Lyon player acknowledged that Les Bleus were a different team to the one with which he last played three and half years ago, and wished the new generation of players the best.
"Besides, the France team is now something else: they are Champions of the world, there is a new generation, young players, and they are very good. I only wish them the best."