Courtois criticises Bale's effort to integrate at Madrid
Belgian goalkeeper Thibaut Courtois has said that he lives "like someone who was born and raised in Madrid", unlike his Welsh team mate Gareth Bale.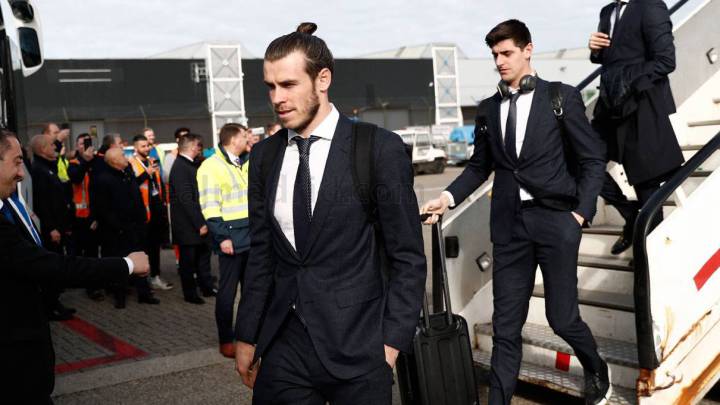 Thibaut Courtois has criticised his Real Madrid team mate Gareth Bale for not adapting to Spanish life in an interview with Belgian newspaper HLN.
Bale has often been criticised for his lack of effort to integrate into life in Madrid and with his team mates, and is known to spend much of his spare time playing golf, which has earned him the nickname "The Golfer" amongst his colleagues.
This is in stark contrast to the Belgian keeper Courtois, who told HLN: "I live like someone who was born and raised in Madrid. I eat late, I go to bed late ... It's their way of life."
11


Going to bed late and eating late is indeed part of the Madrid way of life. But according to Courtois, Bale did not attend a dinner with his team mates recently because the event had been arranged too close to his regular bedtime of 11pm.
"The other night all the team had dinner, but Bale and Toni (Kroos) did not show up. They thought the dinner was too late. We met at 9.30pm and we started eating at 10:15pm, at midnight we were all having a coffee," the Belgian keeper told HLN.
"We went to bed around 1am to train the next day at 11am. For me, I think it's a perfect amount of time to sleep. But Bale said: 'I'm not going to join you guys, I'm going to bed at 11pm' and he didn't show up."
Courtois is the second team mate of Bale that has come out this week to bring attention to the Welshman's lack of effort to integrate.
In an interview with Esporte Interativo, Marcelo spoke about how he feels a bit lonely in the dressing room as he only has Bale to sit next to since Kiko Casilla left for Leeds. And he and the Welshman do not speak much because of the language barrier.
"Kiko Casilla left and I was very close to him. He sat next to me in the dressing room. I'd arrive and there would be Kiko sat there", Marcelo explained. "But now I don't have anyone next to me. There's nobody there! On the other side I have Bale but he doesn't say anything! He only speaks English, so you can imagine what that's like! I'm like: "Hey! Hi! Hello and Goodbye..."