Real Madrid's Marcelo responds to Instagram critics...directly
Los Blancos' vice-captain is not having the best of times in Madrid this season, but was quick to respond to a public post questioning his performances.
Marcelo is surely going through his most complicated season since arriving at Real Madrid. The Brazilian has lost his firm grasp of the left-back role, with 22-year-old Sergio Reguilón seemingly ahead of him in Santiago Solari's plans, and is finding himself being critcised more and more. On Sunday, the 30-year old responded directly to a critique of his performances after he was again at fault against Girona.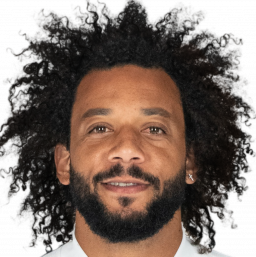 Marcelo responds to Instagram criticism
Social media allows everyone and their well-trained dog to make their opinions heard. And a post on Instagram pointing to the poor results that have been seen with Marcelo (marcelotwelve) in the role compared to when Reguilón was picked, caught the experienced defender's attention.
'All my fault!!! We keep going,' he wrote, appearing to use sarcasm to make the sensible point that one player is rarely to blame for a team's results, but unwittingly pointing the finger at others.
The Brazilian returned to the position he'd made his own for much of the last decade against Girona, after a month and a half. Despite a promising start, though, he was singled out by many as not focusing enough on his defensive duties. Of course, supporters are entitled to question players' failings as they occur, but forgetting what a player has done for a club over their career seems unwise.