PSG let Emirates fly and target 50-million-euro shirt sponsor
The end of the season is fast approaching and while the team focuses on business on the field, commercial deals still need to be agreed off it.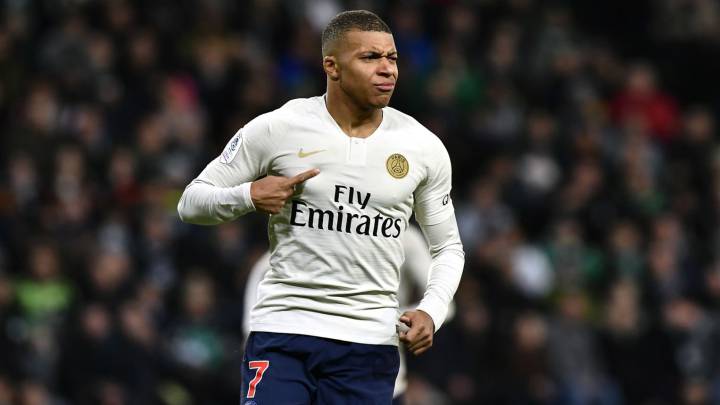 With little more than three months left of the current campaign, Paris Saint-Germain still have no main shirt sponsor for next season.
PSG sponsorless
The Parisien club have stated that they will not renew their contract with Fly Emirates which expires this summer - as was already clear in August 2018 - and their search for a replacement is still ongoing. According to Le Parisien, PSG's target is 50 million euros per season, which would be double the amount (25-30 million euros per year) that makes up the current deal with the airline, a relationship that has been in place since 2006.
The French newspaper also points to companies from three sectors that could be interested in succeeding Emirates as PSG's main sponsors: airlines - although not Qatar Airways, despite the links between the two entities through the Qatari state - household appliances, and financial services/insurance. It's likley that guaranteeing stars like Neymar and Mbappé will continue to wear the famous shirt will be useful for negotiations.
Shirt launches for PSG
The deadline to confirm a new sponsor is at the beginning of July, which is when the new first team home PSG kit presentation for the 2019/20 season is scheduled. The kit manufacturer will continue to be Nike, and work has already begun on this in Asia.
At the end of July, during the planned Asian tour, the second kit will be launched, and the third one will not be unveiled until the eve of next season's Champions League.