ATLÉTICO MADRID-JUVENTUS
Bonucci warns Morata ahead of Juventus-Atletico clash
The Juve defender and Morata maintain a good relationship as the Serie A side travel to the Spanish capital with the Champions League a priority for the club.
With your return to Juve, the Barzagli and Chiellini the rearguard has seen a return for the BBC. What's the secret in playing together?
It's not so complicated, we get on really, really well together and love defending. We all compliment each other so it all works out well.
But now when you look at the goalmouth, there is no Buffon. Would you like to face PSG at some stage of the Champions League?
I'd actually prefer not to. Gigi is a top goalkeeper but irrespective of his ability he's an excellent friend. We grew up together and I'm still getting used to looking behind me and not having hin there in goal. However at Juve we're lucky to have Szczesny who is one of the finest keepers around at present and Perin is also developing well as a major talent for the future.
What's going with Dybala at the moment?
I genuinely see Paulo doing well and maturing all the time. He's not overly troubled about not scoring so many goals and is working hard for the team. He's growing and we need to remember that he is still young. 
Juve have won the past seven scudetti and are already 13 points clear of Napoli in second place...
I'ts not as easy as it would appear. Italian football in general has improved. There was a time when we used to face the likes of Napoli, Inter and AC Milan and there was a feeling that a win would be easy to come by. That's not the case any more and in the past few years Napoli have run us close.
Do you see yourselves as favourites to lift the Champions League this year?
If someone like Cristiano arrives at the club, then inevitably you will improve. Our clear ambition is to win the Champions League this season and that's something we don't hide from.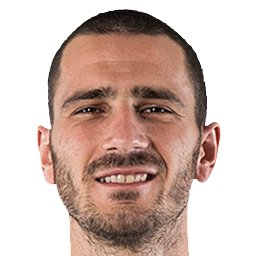 What does Cristiano bring the side?
His intensity and his straightforward manner of playing. He's the first one to support the rest of the team with positive words. His manner of training is incredible, every day after training you'll find him doing extra session in the club gymnasium. There are times when his levels of stamina are simply staggering. He's a machine and I have great admiration for him.
Cristiano has played on many times against your Round of 16 rival Atleti.
They are a difficult side and Simeone gives no quarter. A tricky obstacle in our quest to lift the trophy and it's imperative that we score one goal at the Metropolitano.
How do you plan on stopping Griezmann?
Griezmann is a quality player but there are others. Diego Costa, Morata, Saúl, Godín, Koke…I could go on. We need to be strong in the tackle and fight for every ball. 
You´ll be facing Morata again.
He's a good friend and I've already warned him that when he steps on the pitch, I'll be breathing down his neck.
What teams do you consider favourites for the Champions League this season?
Real Madrid will always be contenders but there are four or five sides who are in with a shout and I'd never underestimate the likes of Bayern Munich.

Speaking of Real Madrid… Is it true that you turned down a bid from the club?
I was expecting that question... Yes, it's true, Madrid were after me and to be honest it's an honour to have been linked with them. However, the call from Juventus and the desire to return home with my heart being black and white was too strong.
Winning the Champions League would be a positive step for the Italian game?
Yes, I do hope so. Calcio needs a reboot although it's heading in the right direction. When one hits rock bottom, the only way is up.