Spanish FA confirm new Super Cup 'Final Four' format
The proposal will see the top two sides from LaLiga facing the Copa del Rey finalists in a semi-final and then final format with the first tournament to be held overseas.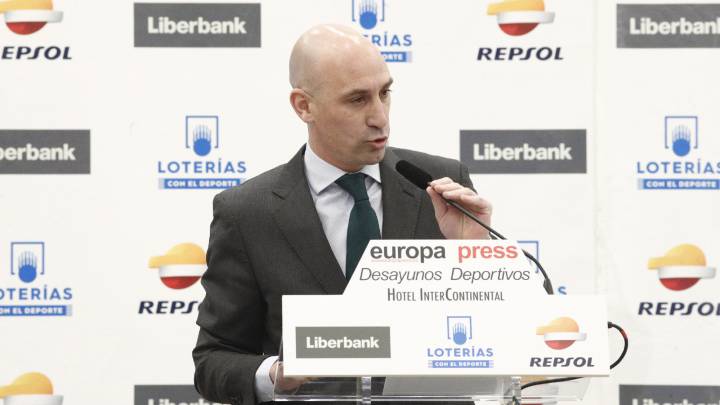 The head of the Spanish Football Federation (RFEF) Luis Rubiales earlier today confirmed a new format for the Spanish Super Cup. Rubiales was speaking at the traditional meeting with the media where areas of change and transparency were also discussed.
The new Super Copa 'Final Four' format will be presented in the next general assembly scheduled for April with the proposal seeing first and second in LaLiga playing alongside the finalists from the Copa del Rey.
Should the initiative be approved at the forthcoming meeting, the proposal would see this first "Final Four" taking place" this year as a curtain raiser to the new season with Rubiales confirming that this competition will be staged "away from Spain".
It remains unclear in the formatting what should happen if there is duplication with a team in the Copa del Rey final also finishing in the top two places in LaLiga, although it has been reported that the historic records may be studied to determine which four sides participate in the new ´Final Four´.