Real Madrid: ticket prices for Copa Clásico through the roof
The cheapest seats in the Bernabéu nosebleeds are going for €75 and the most expenisve general sale at €265, with VIP seats at up to €800.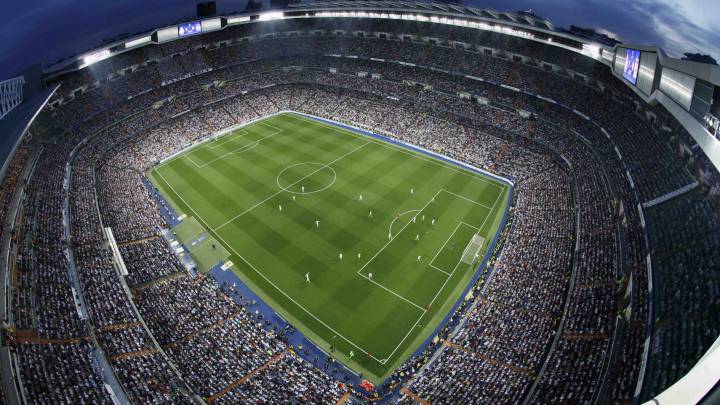 Real Madrid have announced ticket prices for the return leg of the Copa del Rey semi-final against Barcelona on 27 February, and they are not for the faint-hearted: the cheapest available seats, in the fourth tier of the stands behind the goals, are priced at 75 euros, a 30-euro mark-up on the standard cost of 45 euros.
For the better views from the side of the pitch in the tribunas, fans will be expected to stump up 265 euros, with season ticket holders getting a discount of 79 euros for a ticket price of 186 euros, although how many who have paid for their Liga attendance for the season will choose to attend a Copa game a few days before the league Clásico is open to question.
Barça fans to pay 75 euros for fourth-tier seats
Seats in upper sections of the stands on the side of the pitch are retailing at 95 euros, with visiting Barcelona fans being charged 75 euros for a spot in the secion reserved for visiting fans, up in the fourth tier behind the goal on the north side of the stadium.
VIP tickets for the game range from 400 up to 800 euros.