Cristiano reminds Atlético fans how many Champions Leagues he has won
The Juventus forward held up all five fingers to Atlético de Madrid fans who were chanting at him in tonight's match at the Wanda: "Cristiano dodges taxes!".
Cristiano Ronaldo refused to be intimidated by the Wanda Metropolitano this evening - even when Atlético fans broke into a chant "Cristiano owes the tax man", alluding to the former Real Madrid player's problems with the Spanish income tax office and "Cristiano, w*****". Those chants were met with a response from Cristiano, who casually held up all five fingers of one hand possibly to remind them of the five Champions League he has won during his career - and the number of times he has been awarded the Ballon d'Or.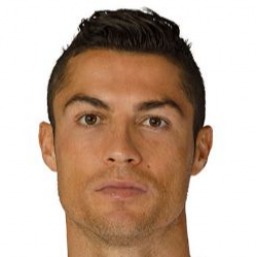 For those who missed it the first time, Cristiano repeated his gesture in the Mixed Zone after the match. "I've got five, Atleti, none".
It was certainly a talking point during his first visit to the Wanda since his departure from Real Madrid last summer.