Simeone explains rude celebration: "It was because we've got big balls"
The Atlético coach lapped up his team's 2-0 win over Juventus in typical, unhibited fashion. He also gaves his views on VAR ruling out Morata's goal.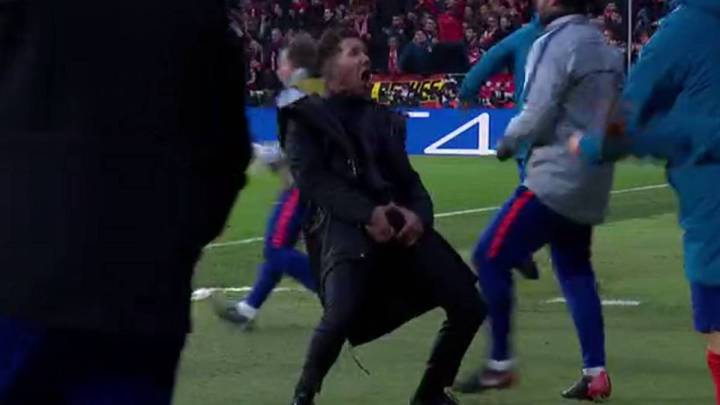 Atlético Madrid coach Diego Pablo Simeone gave his thoughts on this evening's 2-0 win over Juventus and explained why he celebrated Giménez's opener, moments after Morata had a goal ruled out, by clutching his genitals: "We've got big balls. I've done it before", he explained.
Atleti players: "These are my players. In football, you can win a lot of things but what will stay with these lads is that they played in a competitive team and that is the most beautiful thing that can happen to a sportsman - being part of a group that knows how to compete and battle like brothers".
Diego Costa titular: "It's wrong to underestimate the decisions of a coach who spends every day with his players. Sometimes we get it wrong but we know the lads better than anyone. We needed Diego and Álvaro to share the exertion, both playing a while each".
Costa's booking: "Pufff... he takes a step forward in the wall on seven minutes and gets booked..."
VAR: "We hope all the little details get adjusted so that it serves all of us well. A player who's six foot two doesn't go down if he's lent on, and the reverse applies the same for defenders. Chiellini. I'll give him 10 out of 10 for his theatrics, his fall was brilliant".
What came across you to celebrate the opener in that way?
You needed a pair of balls to field Koke and Costa after how they were shaping up for the game physically, and it all turned out well.
What would you say to those who had Juve down as favourites?
The tie's not over. We still need to compete and we are going to suffer against a great rival with fantastic players.