Gareth Bale determined to stay on at Real Madrid
Despite Real Madrid being open to the idea of releasing him - as AS recently reported, Gareth Bale is happy at the club and with his life in the Spanish capital.
The only thing on Gareth Bale's mind is continuing to triumph at Real Madrid. Sources close to the player assure AS that the Welsh forward has no interest in returning to the Premier League just yet and is keen to see out his contract, which expires in 2022. The same sources say Bale is very happy and settled - both at the club and in the capital and add that, if there are any doubts about him - from inside the club or with the fans, it is probably down to a misunderstanding about the way he is - Bale can sometimes come across as undemonstrative and standoffish. However, AS has been in touch with Madrid's technical department who now are not completely against allowing Bale to leave…
Bale's inner circle assure that the player has no intention of leaving - even after being sounded out by several top clubs, such as Manchester United and Chelsea. No firm offers have come in for Bale - probably because the operation to lure himaway from Madrid would be extremely complex. Unless an "offer too good to turn down" lands in the Bernabéu offices this summer, it seems unlikely that Bale will end up at Old Trafford or Stamford Bridge next season.
Bale keen to start delivering his best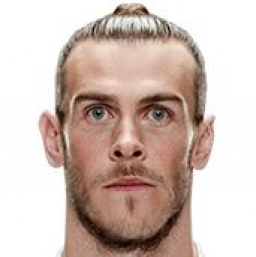 When asked about whether the club had discussed Bale's future with him, sources said that there have been no such conversations on the issue recently, despite what has appeared in the press, and the feeling is that neither side is thinking about changing the situation.
They add that Bale is fully aware that he can - and needs to up his level, a challenge he feels motivated by as the campaign enters its decisive stage. In spite of all the fitness problems he's had, Bale is the second player in the Madrid squad to have played the biggest role in the team's goals this season, with 12 goals to his name and another five assists - only just behind Karim Benzema.