Real Madrid-Ajax: Eredivisie moves Zwolle fixture
The Dutch side were due to play the league fixture on March 2 but will now have six days to recover after Feyenoord before travelling to the Bernabéu.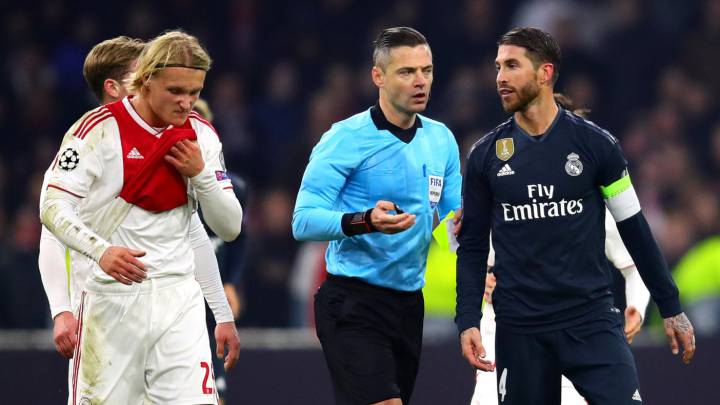 Ajax will arrive at the Santiago Bernabéu with six days' rest in their legs after the Eredivisie took the decision to move the Dutch side's league fixture against PEC Zwolle from 2 March 2 to 13 March.
That will allow Ajax almost a week to prepare to overturn a 2-1 deficit in the Bernabéu when the sides meet for the second leg of their Champions League tie on 2 March.
With the rescheduling of Ajax's fixture against Zwolle, Erik ten Hag's side will play their final fixture before the Bernabéu on 27 February. It is not ordinary game – Ajax face arch-rivals Feyenoord in search of revenge for a 6-2 thrashing earlier in the season – but the extra rest will hand Ten Hag an advantage over Madrid.
Solari's Clásico double allows Real little respite
After playing Levante on 24 February, Santiago Solari has two Clásicos to negotiate.
The first, on 27 February, is the Copa del Rey semi-final second leg with the tie poised at 1-1 and the second is the Liga Clásico on 2 March at 20:45 CET, where Madrid will be playing for their participation in the title race with nine points currently separating the sides in the league table.
Both those fixtures against Barcelona are at the Bernabéu, which is Solari's only source of comfort as his side will have only two full days to recover from the Clásico before taking on Ajax for a place in the quarter-finals of the Champions League.