Simeone: "I'd like to say sorry for my goal celebration"
The Atlético Madrid coach faced the media to preview tomorrow's home meeting with Villarreal. He also spoke about Cristiano's five-finger gesture. "I understand it".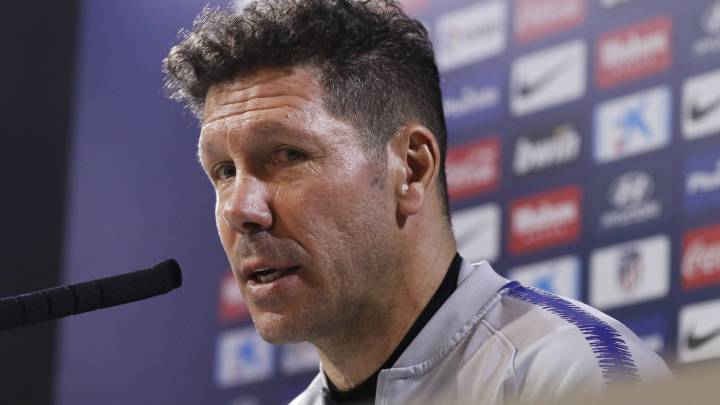 Before started his press conference with the media, Diego Simeone wanted to clear up the issue of his goal celebration in Wednesday's Champions League tie against Juventus. "I would like to say sorry to all of the people who felt offended by my celebration the other day, and also to Juventus. It ws an ugly gesture, an expression of how I felt about my players in the moment. I apologise and with that, I'd like to close the matter".
Do you think Morata could get depressed after having goals disallowed? "Depressed? He's only just arrived! We need his energy, his strength and he needs to keep plugging away and creating chances. If he keeps working like he's doing, everything will eventually come together. We need him, there's absolutely no doubt about that, and we need him to be strong".
Villarreal: "We look at the team, not where there are in the table. Villarreal are a tough side, a complex, difficult team with very good players and a coach who regularly changes the formation of the team. We'll be looking to follow on from the good performance we put in on Wednesday".
Do you understand that during moments of the game, players can make gestures to the stands, like Cristiano did the other day? "I understand everything. I'm part of this [football] and I understand the things that can happen".