Marcelo insists he wants to leave Madrid
The Brazilian has told the club he wants to go and his desired destination is Juventus to join up with former team mate Cristiano Ronaldo, according to Telemadrid.
Marcelo has insisted that he wants to leave Real Madrid, according to a report by Spanish TV network Telemadrid.
The Brazilian full back has reportedly met twice with the club's management this week to discuss his departure and his desired destination is Juventus to join up with former team mate Cristiano Ronaldo.
The 30-year-old joined Madrid in 2007 and has long been the indisputable starter at left back at the Bernabéu. Rumours linking him with a move to Juventus began in the summer, but the player quashed the speculation in an interview with Real Madrid in September, dismissing the Juve rumours as "nonsense".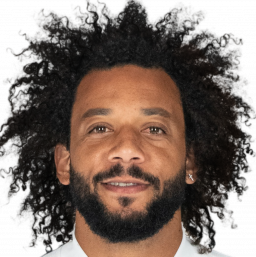 "I am very happy in Madrid, people know that it is my home. I still have many years left on my contract and I am very happy here. I've seen a lot of nonsense, but as I said, I'm excited like Vinicius, as if I were 18 … I will stay here until the end," said the defender.
Factors behind Marcelo's change of heart
But since the interview, a number of factors have reportedly led Marcelo to reconsider his situation at Madrid, namely the recent loss of his starting position to 22-year-old Sergio Reguilón, his relationship with coach Santiago Solari and the criticism he has received over his poor performance this season.
Reports in Italy have claimed that Juventus will offer Madrid 45 million euros to sign Marcelo on a contract worth 12 million a year to the player. However, Madrid does not want to accept this amount and will look for a price closer to this current market value of 70 million euros, as estimated by transfermarkt.com. The Brazilian is currently the most valuable left back on the website, sharing first position with Barcelona's Jordi Alaba.