Real Madrid-Barcelona: Copa Clásico tickets sell out
Inflated prices have not stopped the tickets for the eagerly anticipated clash selling out two days ahead of time.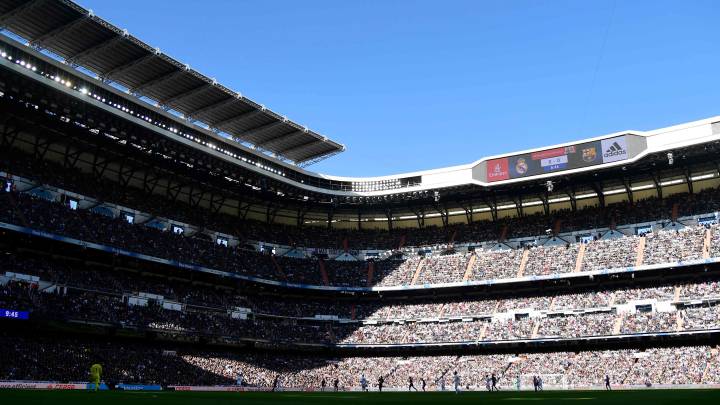 Tickets for the Copa del Rey Clásico on Wednesday have sold out two days ahead of the mouth-watering clash at the Santiago Bernabéu.
On Monday morning, just 23 seats scattered around the stadium were still available at the stadium's ticket office. But they were quickly snapped up by fans eager not to miss the second leg showdown between Solari's Madrid and Valverde's Barcelona, who start the game at 1-1 after the first leg at Camp Nou earlier this month.
Real Madrid had a put a 30-euro mark up on the standard 45-euro ticket for the Copa clash, with prices reaching 265 euros for better views from the side of the pitch. But the inflated ticket prices have not stopped the eagerly anticipated event selling out two days ahead of time.
On ticket exchange website, StubHub, prices of ticket resales currently range from 135 euros for the lowest grade seats (60 euros more than the standard price at the ticket desk) to 1,500 euros for a spot in the premium sections. The most expensive tickets available on StubHub will set a fan back 5,000 euros.