Benzema: "I used to play second fiddle; now I'm the leader"
The Frenchman spoke about his " new life" at Real Madrid in an interview with France Football and said he can now "play my real football" post-Cristiano Ronaldo.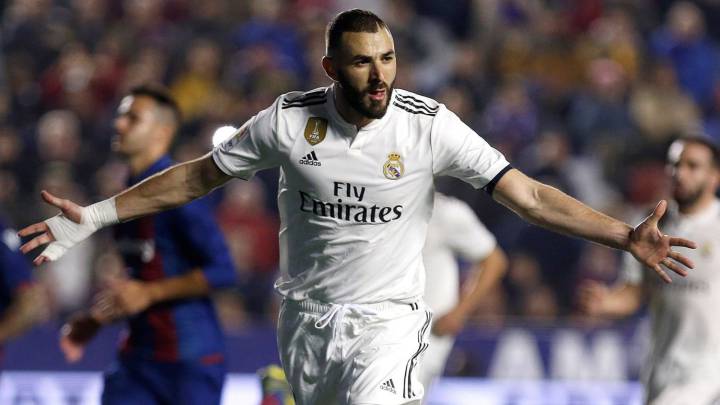 Real Madrid striker Karim Benzema has spoken about his new lease of life at Real Madrid in the 2018-19 season and the way his role on the pitch and in the dressing room has changed since the departure of his former strike partner Cristiano Ronaldo for Juventus last summer.

"Before, I played for Cristiano. I was always looking for him to help him to score more goals. I was playing second fiddle. Now I'm the one who has to take the responsibility to show that I want to score, that I want to lead my team. I can play my real football now. I feel a lot more important and I'm happy about that," Benzema said in an interview with France Football, an advance of which was published on Monday.
Benzema on course for most prolific season to date
Benzema has scored 20 goals in 40 games this season, his best return at this stage of a season since he arrived at the Bernabéu alongside Ronaldo in 2009. The striker has hit 11 in LaLiga, four in the Champions League and Copa del Rey and one in the Spanish Super Cup.
Benzema's most prolific season at Real Madrid came in 2011-12, when he hit 32 goals in 52 appearances in all competitions.