The constant trouble with Gareth Bale
From ignoring medical advice on injuries and his lack of effort to integrate, to his recent snub of Lucas Vazquez, the Welshman never stops creating problems for himself.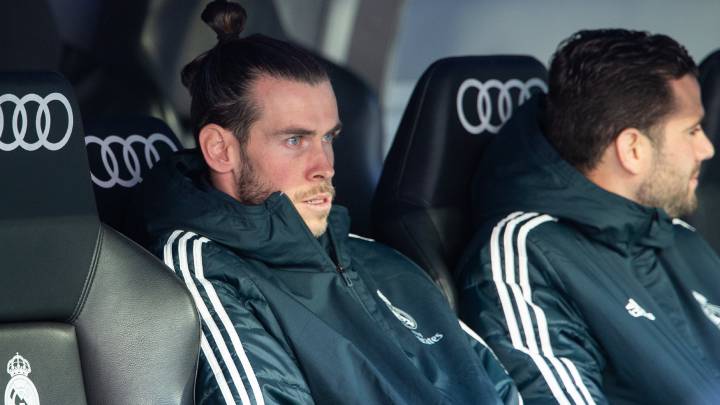 From his controversial gesture to Atlético fans at the Wanda Metropolitano to his snub of team mate Lucas Vazquez against Levante, Gareth Bale has created a number of problems for himself in recent weeks.
Since his arrival at Real Madrid in August 2013, the Welshman has often found himself in the headlines for all the wrong reasons. Despite the important goals he has scored and titles he has won, he has never been able to win over the coaches, fans and media at the same time. And his behaviour and attitude have never done him any favours in that regard.
Talks of selling Bale have emerged over the past couple of summers but the sale has never happened. And that has had one particularly important consequence: the halt of Kylian Mbappé's move to the Bernabéu from Monaco in 2017.
That summer, Madrid had come to an agreement with Monaco to sign the young French starlet for 200 million euros. But Mbappé and his camp stopped the deal going through once they realised the situation that what awaited him.
The club maintained that the deal fell through because the then-18 year old was demanding too much money (12 million euros a year). But later the real reason came to light: Florentino Perez was unwilling to sell Bale to Manchester United, who were eager to sign the Welshman. With Bale staying, Mbappé knew he would play second fiddle to Bale, Karim Benzema and Cristiano Ronaldo – the so-called 'bbC' attacking trio – and therefore put a stop to the move. In the end, the hottest young property in French football opted to stay in France, moving to Monaco's Ligue 1 rivals, PSG.
Injuries and integration – Bale's biggest issues
If anything has marked Bale's time at Real Madrid it has been injuries. The 29-year-old has suffered 22 injuries since his arrival at the Bernabéu, eight of which have occurred in his left calf muscle. His lack of consideration for the advice of Madrid's medical team has been a constant issue: he has travelled back to Wales on several occasions despite being injured; and has not reduced the amount of time he spends playing his beloved golf, which carries risks for his back.
The other great issue that has surrounded Bale has been his lack of integration: he barely speaks Spanish despite having lived in Spain for almost six years (John Toshack, the man who handed him his debut for Wales, recently said he should learn the language as a "mark of respect"), and hardly ever attends dinners and meet-ups organised by the team.
But despite all of the issues, he was always a starter for Carlos Ancelotti and Rafa Benítez, as well for Zidane until the French coach's last season. His frustrations over the loss of his starting place last season culminated with his post-match comments following the Champions League final: "I have to talk to my agent; I need to play more minutes," was his thinly veiled threat in Kiev.
It is clear that the Welshman does not take well to being dropped. If Lucas Vazquez and Vinicius continue to keep him out of Santiago Solari's starting eleven, perhaps he'll be threatening to call his agent once again.