Deulofeu: "I thought I was the king of the weekend until I saw Messi"
The former Barça canterano spoke on Spanish radio about his Watford hat-trick and sending the Argentinean "water melon" passes at Camp Nou.
Gerard Deulofeu has settled nicely into Watford's team of entertainers after making the move to the Premier League permanently when Javi Gracia sanctioned a 13-million-euro bid for the winger, who had joined on loan from Barcelona six months earlier, last summer.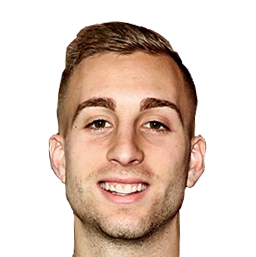 Last weekend, the 24-year-old became the first Watford player in history to bag a Premier League hat-trick when he scored three and added an assist in the Hornets' 5-1 defeat of Cardiff.
"I thought I was the king of the weekend until I saw Messi in the Sánchez Pizjuán…" Deulofeu told Spanish radio show El Transistor. "He's an incredible player, I really enjoy watching him. I remember when I was at Barcelona I once played a ball to him like it was a water melon. I started over immediately to apologise but he'd brought it down with an incredible touch."
Deulofeu: "You can't put a price on feeling important"
Although he is grateful for his time at Barcelona, Deulofeu is not keen on a return to Camp Nou where he said the pressure of being touted as the "new Messi" was a little too much. "I really enjoyed my time at Barcelona because I got to play alongside the best players in the world but I had to go my own way for my career. I was at home at Barcelona, in the best team in the world, but you can't put a price on feeling important, feeling like you're someone others want to look up to. I'm not a patient person. I needed to play and I wasn't playing at Barcelona. Plus it was a World Cup year and I wanted to move to get more playing time," the Catalonia-born attacker, who has four Spain caps, said of his decision to move to Vicarage Road in January 2018.
Deulofeu was also asked about the recent furore surrounding his international teammate Kepa, with whom he came through the junior ranks for Spain. "You have to know Kepa… he's a wonderful person. I think it was just a misunderstanding with the coach. I was cringing watching it on television at home…"