REAL MADRID
James: "Real Madrid was the club I always wanted to be at"
The Colombian on loan at Bayern Munich from Real Madrid gave an interview to Bocas and he spoke about his desire to return along with his relationship with Zidane.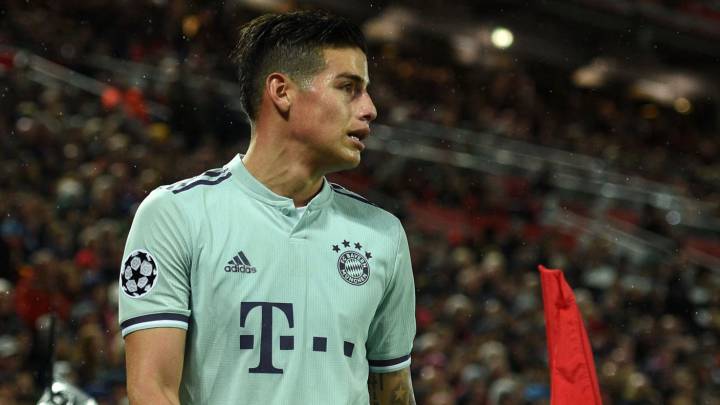 James Rodríguez, on loan at Bayern Munich from Real Madrid, was interviewed by Bocas magazine and spoke openly about his desire to return to the Spanish capital. He also disccused his relationship with Zinedine Zidane amongst others things. He has been more open to a return to LaLiga recently according to reports and Bayern say it's up to him what he wants to do.
Fan of Real Madrid: "I can't hide the fact that I always liked Real Madrid. It was the team I always watched and it was the team I always wanted to be at."
The goal that won him the Puskas award: "I have scored some lovely goals, thank God. But I can say that at Real Madrid, I scored to nice ones. One against Málaga and one against Granada. A while back, I scored one against the US and that was a beauty too. The one I scored against Uruguay too. I can say that the one against Japan in the World Cup was a cracker."
Your best managers: "Julio César Falcioni, Carlo Ancelotti and José Pékerman."
Relationship wih Zidane: "I naver had a problem with him, he's a great guy."
What is your one regret? " That I couldn't play against England in the World Cup in Russia 2018."
Who do you play with in video games? "First, I always have the Bayern jersey or with the Madrid one. And secondly, I am always play as James Rodríguez and I always want to score a goal with this top player!"