Juventus advance Marcelo and Zidane; Tagliafico for Madrid
Both the Real Madrid defender and the club's former manager are the protagonists of the Italian media, while Ajax' Nicolás Tagliafico could be heading to LaLiga.
Italian media outlet Tuttosport led on Wednesday with the story that Real Madrid defender Marcelo was a done deal, with Ajax' Nicolás Taglaifico already lined up by the Spanish club as a replacement.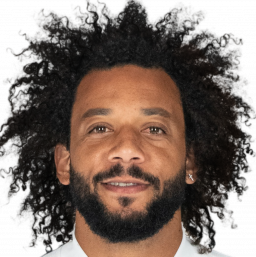 Marcelo and Zidane for Juve
'Marcelo is with Juve' read the newspaper's front cover with declarations from Ricardo Schlieper, the agent of the Dutch club's left-back, Taglaifico, that Madrid are already prepared for his departure.
"Real Madrid have Taglaifico's name on their list, because Marcelo is off to Juventus," he said, before adding, "but no one has called me yet."
Schlieper went on to clarify that although there was not a firm offer on the table for the Argentine, the current European champions were very keen to make the move happen. Despite being an integral part of the success Madrid have enjoyed over the past decade - and most fans will remember him as a club legend - his form has dropped this season. This has seen the promising young Sergio Reguilón step in front of him in Santiago Solari's plans.
As well as the advancement of the Brazilian's transfer, the paper also report that he will be coached by his former boss at Los Blancos, Zinedine Zidane. On Tuesday, Massimilliano Allegri's mentor, Giovanni Galeone, said that it was almost time for the current manager to step aside. This paves the way for the Frenchman to, in the words of Tuttosport, 'become Max's successor on the bench.'