REAL MADRID
Official: Bale won't be punished for 'Iberian slap' goal celebration
The Welsh player will be available to play in the Clásico and subsequent LaLiga games as he won't be punished for his celebration after scoring in Madrid derby.
Gareth Bale can play, provided he is selected by Solari, in the next two games and the coming Clásico in LaLiga after the Competition Committee decided not to ban him for his gesture after scoring Real Madrid's third goal in the most recent Madrid derby at the Wanda Metropolitano.
On 15 February, LaLiga reported the Welsh attacker to the Competition Committee in Spain for the gesture and asked them to look into the matter. At the time, it was suggested he could serve a ban of up to 12 games if he was found guilty of provoking the fans and unsporting behaviour.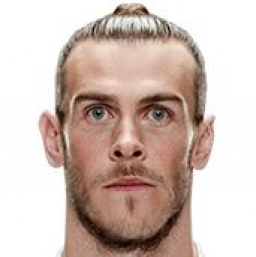 LaLiga stated in the report that "such conduct is included in the actions prohibited and sanctioned by the aforementioned federal legal system" and that "it should be subject, where appropriate, to the imposition of penalties provided therein." They have decided, however, to shelve the case and not punish the attacker.
LaLiga noted in their letter to the Competition Committee that the player "waved his right arm close to his head, possibly signifying an obscene or contemptuous meaning, raising his other arm and hitting the middle of it with his other hand."