Sarri punishes Kepa
Willy Caballero started against Tottenham instead of Kepa after the incident in the Carabao Cup.
Willy Caballero will start Chelsea's Premier League match against Tottenham after coach Maurizio Sarri decided to punish first choice keeper Kepa Arrizabalaga for his refusal to be substituted in the Carabao Cup final on Sunday against Manchester City.
Kepa dropped for Tottenham game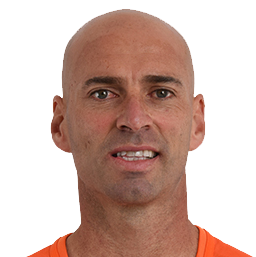 Kepa had previously played every Chelsea league game this season. This will be Caballero's third match for Chelsea, after the three he played last season.
Kepa has already been fined a week's wages (€225,000) by the club for his actions, for which he has apologised.
Chelsea are sixth in the Premier and can get to within seven of third placed Tottenham if they win this evening.