"To compare Vinicius to Messi doesn't help anyone" - Jordi Alba
Vinicius starred once again for Real Madrid, performing better on the night, but the Barça defender can't see the sense in comparing him with 'the greatest'.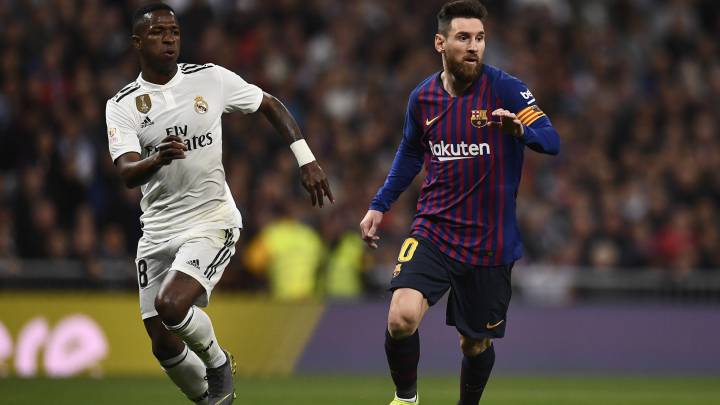 Vinicius Jr was, once again, one of the shining lights of the Real Madrid side, despite going down 0-3 in the Copa Clásico on Wednesday evening at the Santiago Bernabéu. And his individual performance, including a jinking run that almost ended in a wonderful goal, has had some commentators likening him to a young Lionel Messi.
Too early for Messi comparisons
Questions about the similarities between the two players were inevitable after the game. Barcelona full-back Jordi Alba stepped up to answer them.
"In the end we're comparing him to the best in the world...bloody hell!" he put to Cope.
"Vinicius is a great player," he continued, "I have never said anything bad about him... We have to be sensible about it, we have to be honest."
While the Barça player was emphatic about the premature comparisons, he also appreciated the role of the young forward in Solari's current side.
"He is a fantastic player, one who is giving a lot to Madrid, despite his tender age. It is not easy at a huge club like Real Madrid that a kid, just 18 years old, to be creating the chances and be one of the stars in every game. That is not easy."

"But the comparison [with Messi] does not do him or anyone else any good."