Vinicius value doubles since Madrid arrival
The 18-year-old is now the most valuable player of the 2000 generation and the fourth highest valued player at Real Madrid, according to Transfermarkt.com.
Vinicius has taken Spanish football by storm since he becoming an indisputable starter for Real Madrid coach Santiago Solari in recent weeks.
Having impressed in several LaLiga appearances, against Ajax in the Champions League, and both legs of the semi-final Copa del Rey tie against Barcelona, earlier this week Brazil coach Tite gave him his first call up to the Brazil national team for the upcoming friendlies against Panama and the Czech Republic in March.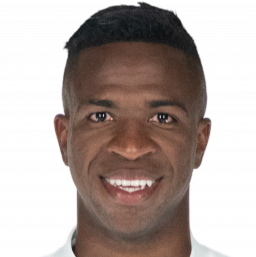 As he has increasingly grown into his role at the Bernabéu, so too has his value on the transfer market. In the latest valuation by website Transfermartk.com, which considers a number of factors to determine a players worth, Vinicius is now valued at 70 million euros, double his value of 35 million euros when he arrived at Madrid from Flamengo last summer.
This makes him the most valuable player of the 2000 generation and the fourth most valuable player at Real Madrid (joint with Gareth Bale), behind Raphael Varane, Marco Asensio and Toni Kroos.
The 18-year-old is also the player with the fourth highest value from Brazil, behind Firmino, Coutinho and Neymar. Overall, he is the 35th most valuable player in the world according to Transfermarkt, who ranks Kylian Mbappe at number one with a value of 200 million euros.