Cristiano Ronaldo
Cristiano Ronaldo's new 'toy': a car worth around 400,000 euros
The Juventus star added to his impressive collection by purchasing the Rolls Royce Cullinan, with a number of his own personal specifications.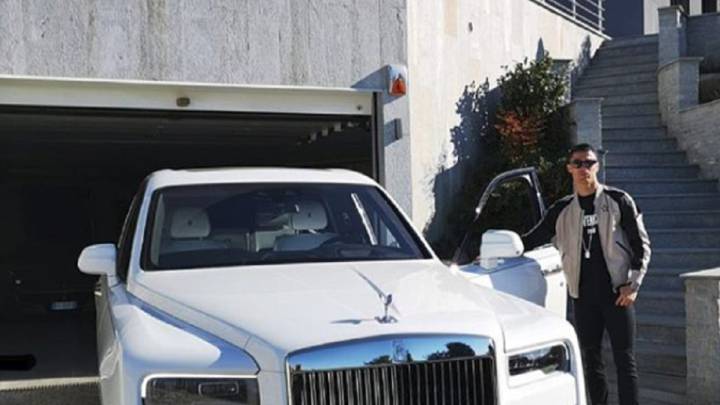 As well as scoring goals and winning trophies, Cristiano Ronaldo also has a great passion for automobiles. Throughout his footballing career he has invested many millions in some of the most exclusive vehicles on the market, giving his garage the look of an exclusive showroom. And he's recently added to that collection.
Cristiano and his cars
The Juventus forward's extensive car collection includes luxury brands such as Bugatti, Ferrari, Mercedes, Lamborghini and now Rolls-Royce, the latter being the chosen addition to his virtual museum.
Ver esta publicación en Instagram
The model the 34-year old went for was the Rolls-Royce 'Cullinan', the first SUV made by the iconic manufacturer. White in colour, both on the inside and outside, it has a starting price of around 300,000 euros, although with the specifications of the Portuguese star the final purchase figure will have been closer to 400,000 euros. An element of that detail, according to Italian media, was a personalised licence plate, which Cristiano selected as '007'.
Reports have stated that the former Real Madrid talisman travelled to Milan with Georgina Rodríguez on 23 February to collect his new 'toy', one backed by 571 HP, and a top speed of 250 km/h. Just over a year ago, Rolls-Royce chose the name 'Cullinan' due to the history behind it: being the same name that was given to the largest rough diamond ever found. It was uncovered in South Africa and has more than 3,000 carats.