"Piqué is the best centre-back in the world: not just now, of all time"
Robert Fernández, former sporting director at Barcelona, played 34 full matches in a Liga season, something Piqué is aiming to beat.
In the 1988-89 season, the first with Cruyff in charge at Barcelona, Robert Fernández, a versatile, highly rated midfielder who would later return to the club as sporting director (2015-18), played in 37 of Barça's 38 matches in LaLiga. And, what's more, he played the full 90 consecutively in 34 of them. He only missed matchday 35, against Sevilla in the Sánchez Pizjuán. Numbers so difficult to reach, that Piqué, having played 26 full consecutive games this season is the first to do so. Not even Messi has managed it. The Argentinean, for example, played in 37 of the 38 matches in LaLiga in 2014-15, but was only on the pitch for 45 minutes in matchday 17 against Real Sociedad. Luis Enrique's famous 'storm in Anoeta'…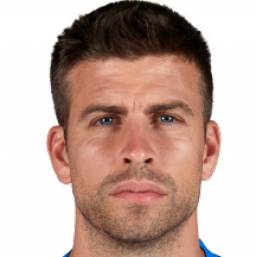 Piqué trying to avoid suspension
Piqué is dreaming of playing the full 38 matches, which Robert missed out on by four, but it'll be almost impossible. He's already on four yellow cards and one more means he'll be suspended for a match.
"Piqué is the best centre-back in the world. Not just now, of all time". Robert, who right now is finishing a year's sabbatical while he evaluates job offers, gave that analysis of the Barcelona player to this newspaper when we asked him to define the defender he got to know well during his three years as sporting director at Barcelona.
Robert left Barcelona as a result of a controversial decision by club president Josep Maria Bartomeu. But his work there in his three years at the club is still bearing fruit. He backed the signing of Dembélé, because he felt the team lacked "speed" and after a period of adaption (injuries included) the Frenchman is turning into a heavyweight in the Barcelona dressing room. Robert also signed Arthur in January 2018 in Brazil, another of the players who has made an impact this year. And he worked with Lenglet, who had another outstanding game in the Bernabéu on Saturday. He wasn't involved in the creation of Piqué as a player, but he has no doubt he's the "best in the world".