"Neymar's not a player, he's a celebrity and a spoiled man"
Former Brazil international Neto has blasted Neymar on Brazilian TV and blamed him for Brazil's World Cup quarter-final exit.
Former footballer José Ferreira Neto has launched a scathing criticism of Neymar, suggesting that the PSG winger is far off the level of Lionel Messi and Cristiano Ronaldo, and that he "doesn't play shit" for the national team.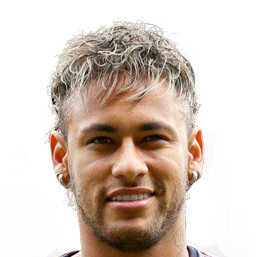 "Neymar is one of the greatest players in the world, but did you see Messi playing against Real Madrid? Did you see Messi playing against Sevilla? Have you seen Cristiano Ronaldo playing with Juventus at 33? He is the top scorer of the [Italian] championship," said Neto on Esporte Interativo.
Neto went on to call Neymar "spoiled" and claimed to be one of the very few in the Brazilian media to have the courage to criticize him publically.
"He is not a player, he is a celebrity and he's also spoiled man, you cannot talk about him because his father gets angry and the only ones who had the courage to do so were [fellow former player Walter] Casagrande and me."
Neymar cause of Brazil's World Cup exit
Neymar is remembered more for his apparent playacting than his performance at the World Cup in Russia last summer. And Neto said he held Neymar responsible for Brazil's shock World Cup quarter-final exit at the hands of Belgium.
"We lost the World Cup because of him, because he does not play shit for the national team," said the former Corinthians player.
Neymar is currently in Brazil recovering from a foot injury that has kept him out of action since late January and was spotted enjoying the celebrations for the Carnival festival in Río this weekend.
He is due to fly back to Paris this week to continue with his rehabilitative work in the French capital, where PSG host Manchester United in the second leg of the Champions League tie on Wednesday without their Brazilian talisman.