Solari's persistence with Bale creating dressing room tension
Despite the Welsh player's reaction to Lucas Vazquez away to Levante and a discreet Copa del Rey game, the Argentine coach started Bale in Saturday's El Clasico.
After the substitution, Bale made straight for the dressing room and the episode marks another chapter in the tense relationship with the Bernabeu faithful. Asked about the incident later, Solari claimed: "I don't want to focus on these type of things, the players have given their all. Despite the fans having the freedom to express their opinion, Bale has done many great things for this club and all players deserve some respect".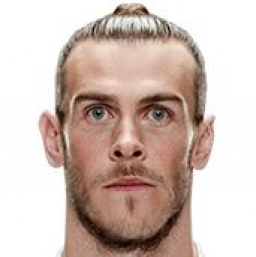 Attitude
The problem with Solari's attitude towards Bale is the collateral affect it seems to be having within the Santiago Bernabéu dressing room coming after a week when Bale brushed away Lucas Vazquez after scoring from the spot away to Levante and a circumspect performance in the midweek Copa del Rey game as Barcelona eliminated the side from the capital with an emphatic 0-3 scoreline. Bale once again was whistled by the local fans as he entered the action in the second 45'.
Despite solid performances from the likes of Lucas Vazquez, Mariano Diaz who continually looks threatening when given playing time and Marco Asensio who proved decisive when coming on for Madrid in Amsterdam, Solari appears determined to stick with the Welsh international.