Spanish FA confirm home venues for Euro 2020 qualifiers
The home game against Sweden in June will be played at the Santiago Bernabeu with the Wanda Metropolitano, Mestalla, El Molinón and Carranza also to be used.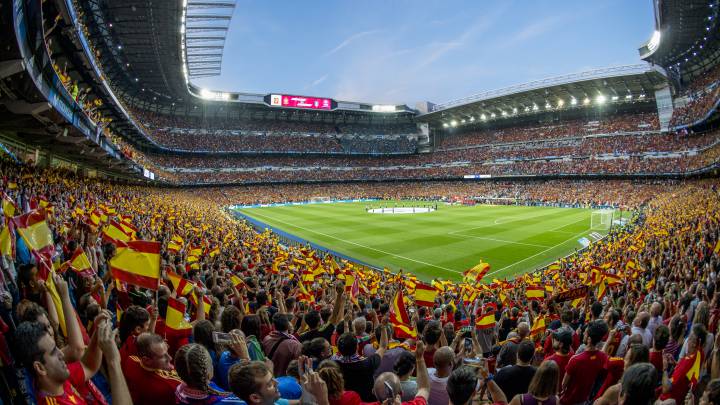 The Spanish national side are set to return to the Santiago Bernabéu after the RFEF (Spanish FA) confirmed that June's Euro 2020 qualifying game against Sweden will be staged at Real Madrid's ground. The last time "La Roja" played at the Chamartín stadium was the home win against Italy in September 2017 as part of the qualifying process for the 2018 Russia World Cup.
Luis Enrique's men will also play their home games as part of the Euro 2020 qualification process at Atletico's Wanda Metropolitano, El Molinón (Gijon ) and the Estadio Carranza in Cádiz.
Spain kick off their campaign against Norway on March 23rd and Valencia's Mestalla has been selected as the venue for the home opener. They then face Faro Islands in Gijon in September 2018, Malta then travel to Cadiz on November 15 with the home campaign closes on November 18 when the Wanda Metropolitano will stage the game against Romania.