REAL MADRID
Mourinho: "Working at Madrid was different to any other place"
Mourinho, speaking to Deportes Cuatro in London said: "We did fantastic things and managing Madrid made me a better manager and person".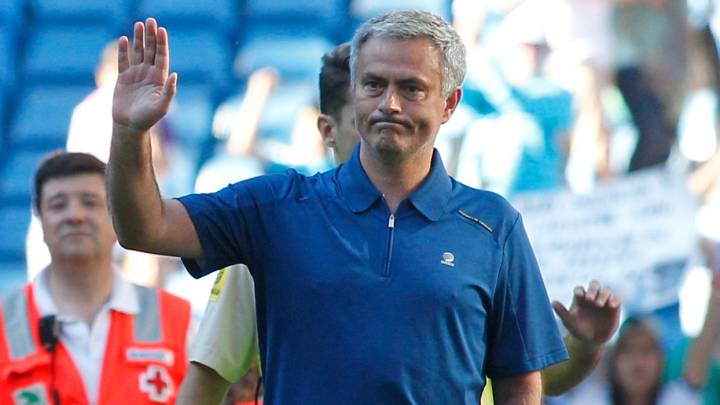 Jose Mourinho's name remains linked with the Real Madrid job and the former Manchester United manager isn't doing much to kill the speculation after admitting he would be happy to return. After speaking about the club during his punditry role on BeIn Sports, he has spoke to Deportes Cuatro in Spain about the possibility of taking the job in the summer.

Mourinho started by saying, "what do you want to me say, rumours are rumours." But as the questions continued to role in, he eventually said, "I wouldn't have a problem going back to Madrid, Porto, Chelsea, Inter... any team that I have managed. It's a nice feeling when someone wants you when you have already been there, but Chelsea is the only team that asked me to go back after a previous spell at the club, nobody else."
"i have a fantastic memory. Working in Real Madrid is a unique experience and different to the rest of the clubs I have been at. We did fantastic things, we won a league in a unique way... We also had bad moments, I made mistakes, but after the experiencer made me a better manager and person," he said.