REAL MADRID
Luis Ferrer explains PSG's strategy to convince Mbappé not to sign with Real Madrid
PSG believed when Zidane called, it was only a matter of time before he decided to sign with Real Madrid but Mbappé was convinced to stay in France.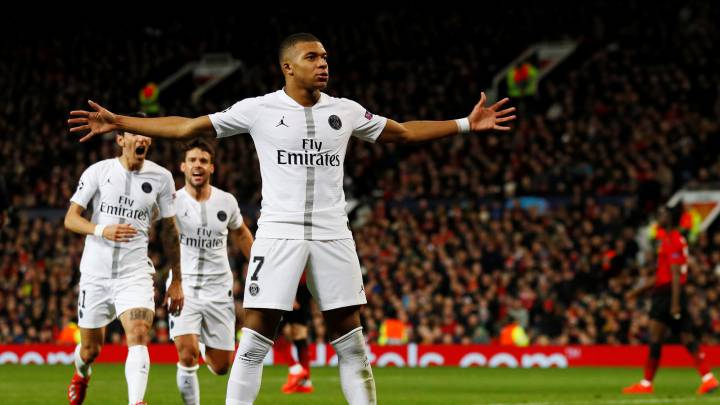 Kylian Mbappé was very close to signing for Real Madrid in the summer of 2017 but the tenacity of PSG's owners mixed with their astute handling of the signing gave the Ligue 1 club the edge. Luis Ferrer, a member of PSG's sports director's staff and a key piece of the transfer, explained to Infobae the strategy to bring the AS Monaco star to Paris.
"We had to do double the work as Real Madrid," Ferrer said. "We went to his house, we spoke with those close to him, we showed them the project... We had to do a lot of things to show him that we truly wanted him, that we were going to make the move, that he was important to us. Luckily, Kylian believed in us and we could close the deal."
Ferrer admits that he saw signing Mbappé ahead of the reigning European champions as almost impossible. "When Zidane and Real Madrid called, after he saw them win two Champions Leagues at that very moment, it was very difficult to think we were going to convince him. We did everything you can imagine to convince him and his family."
Stay in France and prove in in Paris
The PSG director admits that they were close to throwing in the towel when, after an extensive chat one night, he made the definitive move. "The next morning, I took a plane to have breakfast with his family and to tell them he had to continue in France. We had to convince him it wasn't the moment for him to leave the country. That was one of the main points. Our key was to say 'stay in France, show it here, then after you have time to go and try another an experience as a foreigner somewhere else."
After that meeting, PSG reached agreement with Mbappé and his family. The French striker preferred to stay in the French league, before possibly reaching the objective of a new experience in a different country with Real Madrid. Maybe.