Ajax shares hit record high after eliminating Real Madrid
The Dutch outfit are one of the European clubs registered on the stock market and today witnessed a major boost hitting record highs.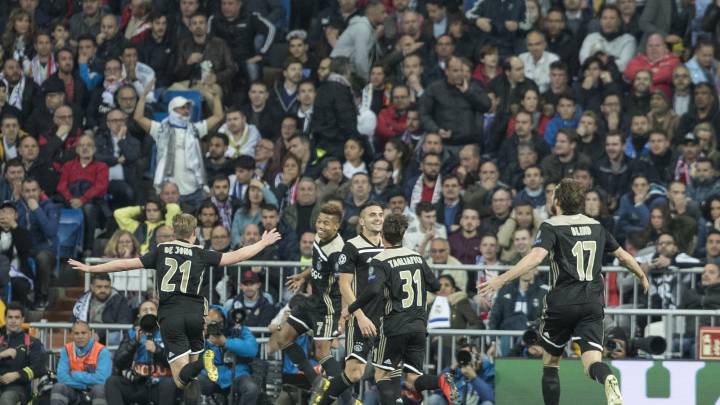 Ajax are in the quarter finals of the Champions League for the first time in 16 years after recording a historic 1-4 win last night at the Bernabeu eliminating current holders Real Madrid in the process. The shock result was well received by all within the Amsterdam outfit with the win also impacting on the club's share price.
Ajax today saw their share price enjoy a 7,82% uplift on the Euronext Amsterdam stock market. At the close of the markets ahead of the game the share price of the club was 15,35€. This morning as of 09:10 it hit a record share price high of €17 and at the close of play on Wednesday evening had dropped back to 16.25.
The club were also rewarded with the UEFA prize of 10.5 million euro for progressing to the next competition with no-one wanting to face the Dutch outfit now when the draw takes place for the quarter final stage on March 15th.