Mourinho 'almost 100%' certain to return to Real Madrid - Telegraph
The English daily didn't specify if the Portuguese coach will take over this season or next as AS learns that Solari may be replaced sooner rather than later.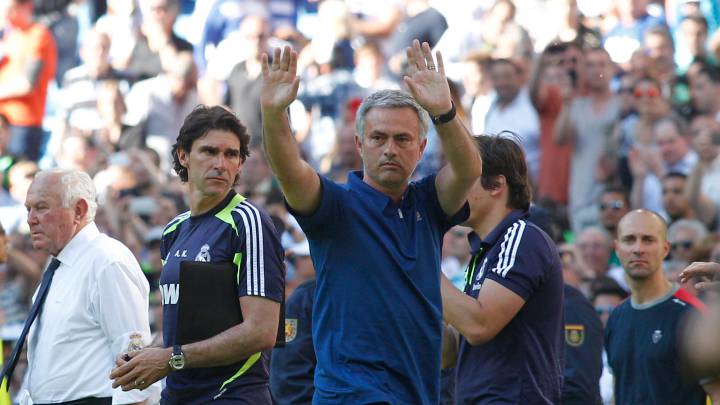 With Santiago Solari's time on the Santiago Bernabeu apparently at an end and suggestions claiming the Argentine may not see out the season as first team coach grow, the shadow of José Mourinho lurks as a replacement with English daily The Telegraph claiming that: "Jose Mourinho will be back at Real Madrid with almost 100% certainty". The outlet doesn't state if this return is anticipated this season or whether the Setubal born coach will be on the bench for the 2019-20 campaign. At present it appears that no contact has been directly made with Mourinho however The Telegraph claims that an initial sounding process has been established between the club and the managers representatives.
The other strong favourite been linked with a Bernabeu return is Zinedine Zidane but complications still exist in the Frenchman coming back to oversee a squad he felt he had taken as far as he could when he called time on his career on the Chamartin bench in May 2018.
Sources have revealed to AS that Solari is close to being given his marching orders from the club with the board of directors adamant that the team strive to claim second place in the league to stake a place in the new Spanish FA Final Four Super Cup competition which launches in August 2019 as a season opener.