Real Madrid: Marcelo and Juventus agree terms
According to Italian daily La Stampa, the disgruntled Brazilian has come to an agreement to join Cristiano Ronaldo in Turin ahead of the 2019-20 campaign.
Marcelo has reportedly agreed terms to join Juventus this summer on a four-year deal and reunite with his old friend Cristiano Ronaldo in Turin after growing disillusioned with life at Real Madrid.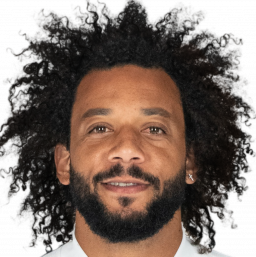 The Brazilian full back has lost his place to academy graduate Sergio Reguilón and missed out on the latest Brazil squad, with Tite presumably not overly impressed with the veteran's lack of playing time at the Bernabéu. And with Madrid's season going from bad to worse this week, Marcelo has apparently decided to make the move to Juventus and has agreed to put pen to paper on a four-year contract worth 12 million euros a season, according to Italian daily La Stampa.
Marcelo up for a Ronaldo reunion
In his 13th season at Real Madrid, Marcelo has been relegated to a the bench by Santiago Solari and even though the Argentinean's days are numbered after a crushing week of failure, the Brazilian has decided the time is ripe for a change of scenery after watching the two Clásico defeats and Ajax's stunning 4-1 victory that knocked the holders out of the Champions League from the bench.
Marcelo met recently with Madrid general director José Ángel Sánchez to voice his concerns over his lack of playing time and asked to be allowed to leave the club in the summer. Juventus have long been linked with a move for Marcelo, whose close friendship with Ronaldo should smooth the deal to take the Brazilian to Turin.