Luis Enrique: "There was tension between Messi and me"
The Spain manager admitted in an interview with Catalunya Ràdio that things were not always sweetness and light in his relationship with the Argentinean.
Spain manager Luis Enrique has spoken about his relationship with Barcelona star Leo Messi and admitted what was an open secret by revealing that he was at loggerheads with the Argentina captain in the run-in towards the end of the 2014-15 season, which would eventually see Barça land the treble.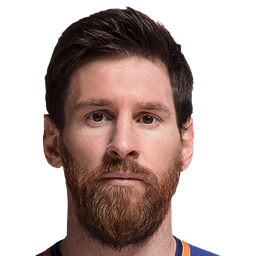 But it was not all plain sailing. Messi and Enrique had clashed after a game against Celta when the Argentinean questioned his coach's tactics and team selection and tensions blew up again after the defeat at Anoeta – Barcelona's bogey ground – where Real Sociedad won 1-0. Messi had started the game on the bench with Munir in his usual position on the right and reportedly there was a heated exchange in the dressing room after the game with insults flying in both directions.
When Enrique took charge of Barcelona in the summer of 2014, in his very first press conference, he sent a message to the players: "I am the leader of this team." That apparently did not go down well with Messi and the former Camp Nou boss confirmed during an interview with Catalunya Ràdio that the final months of his debut season, however successful they would turn out to be, he and Messi did not see eye to eye.
"Until the issue was resolved there was a period of tension, which I was not looking for in any way, but which happened and needed to be managed. But today I can only say good things about Leo Messi," Enrique said in an advance of the interview, which is to be broadcast in full on Saturday.
Enrique also revealed that he had decided as early as the start of the 2016-17 season that it would be his last in charge at Camp Nou and informed the Camp Nou board of his decision. "At the beginning of the third season I had already asked the club to start looking for a replacement. In a selfish way, I didn't have any more energy to give. I also thought that with this group of players, who were so special, it would have been the easiest thing for me to renew. I mean, it would have been the easiest thing in the world. To sign a huge contract, being in my home, with the best players in the world… it could hardly be better. But if I'm being honest, I think that players sometimes need a new face who will tell them things differently. I think there comes a time when the message you send, if there is a message, expires. And you need to send a message."