BARCELONA
Piqué on whistles for Coutinho: "You have to respect the fans..."
Gerard Pique spoke after the Rayo Vallecano game in which he scored a header to level matters before the break after Raul de Tomas had given Rayo the lead.
Gerard Pique spoke after the Rayo Vallecano game in LaLiga at the Camp Nou with the central defener landing a headed goal before half-time.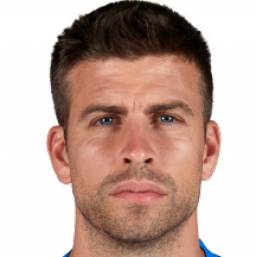 Are you in your best moment as a defender? "I see myself going well. These are runs. It's a career with many years, when the team is better you suffer less and vice versa. I am comfortable and calm and with the three objectives being the three titles in my head. But there is a lot to go and you have to fo game by game. On Wednesday, it's a final. It's all or nothing and you have to focus."
Are the sensations good? "We have had a run of tough games. Today, in theory, it was more achievabe. A game like this is, historically, hard to play. Before Rome, we played well against Leganés. We have to try and qualify on Wednesday."
Coutinho is out of form. What does he need? "He is having a good seaons. The cost of the player was very high and this also impies that the expectations are higher on him. You have to accept the reaction of the fans and you have to respect it but as teammates you have to give him all your support. We need him at his best level."
Real Madrid are no longer LaLiga contenders? "We don't rule out anybody and you have to keep winning. It's better to have distance and let the gameweeks keep passing. That way, we aren't under any pressure."