Benzema: "I want Solari to stay"
The French striker was asked to comment on Modric's opinion that more players needed to step up after Cristiano leaving with Benzema affirming: "I don't agree with that".
Karim Benzema spoke to Movistar Partidazo after the 1-4 win for his side away to Valladolid with the French player clearly frustrated after the waves of criticism after Madrid's recent Copa, Champions League and El Clasico defeats in the past week. "I feel people need to stand by us more" he stated. When asked to cast opinion on Modric's comments when the Croatian claimed that not enough players took a step forward after Cristiano's Juve departure the striker was firm in his view stating: "I don't agree with that".
Dejection following a black week with Cup and Champions League elimination: "Yes, we're down that's true after these eliminations and with the league being almost impossible, I guess that's the way football is. We need to keep working and strive to win the final eleven league games".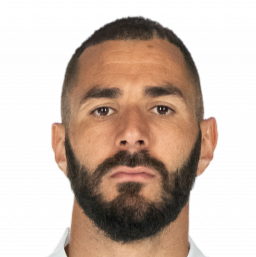 When you refer to people not standing by you, do you mean the fans?: "Not just the supporters, members of the media too, when I refer to people, I mean everyone".
Journalists can't ally themselves to Real Madrid, they need to report what's happening: "I don't mean that they need to rally behind us but they shouldn't forget of the success we've had in recent times".
Do you feel there has been a lack of respect shown? "We lose one game to Ajax and it feels like all we've achieved has been forgotten about".
Modric claimed that after Cristiano's departure other players should have stepped up to the mark and have failed to do so: "Everyone is free to have their own view. I don't see it that way. Cristiano has left and the eleven players on the pitch need to help on another and find the net".
Is the dressing room united or divided?: "United as always. What happens in the dressing room stays within. That's my view on things and that's the way I see the squad. If it wasn't like that there is no way we would have won the game against Valladolid".
Do you feel the current coach will stay until the end of the season?: "I do hope so but it's a matter for the club. Of course the squad wants him to stay, I certainly do. We're behind him and there will always be speculation".
Why did you give Marcelo the armband? Was it a show of support for him in a difficult time? "I gave it to him as he is the captain".