Real Madrid: Zidane handed the keys to the Bernabéu
Florentino Pérez has finally got his man back but it will come at a price with Zidane copping a massive pay packet and curtailing presidential power.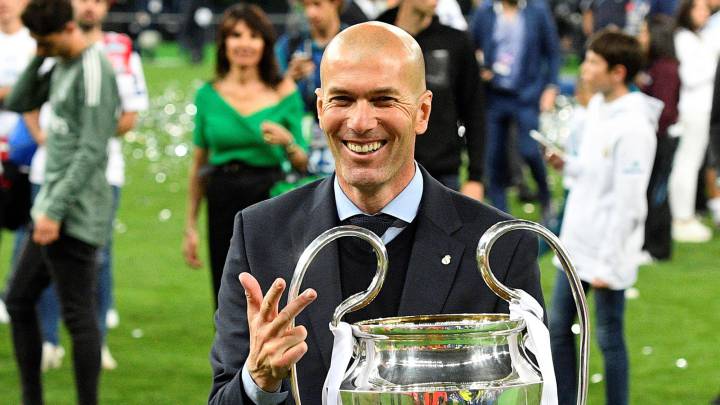 Florentino Pérez has finally got his wish to see Zinedine Zidane return to the Bernabéu less than a year after he left the club, much to the Real Madrid president's disconcertment.
Zidane was at the top pf Pérez's list of candidates to revitalize a side that has essentially zero chance of ending the season with a meaningful title and was prepared to offer the Frenchman, who delivered three consecutive Champions League titles during his previous stint in charge. And it has cost the construction magnate considerably more than the compensation packages handed to Zidane's predecessors Julen Lopetegui and Santiago Solari: the Frenchman has been handed complete control over all sporting decisions and promised as much backing in the transfer market as he feels is necessary to make Madrid a force again.
Zidane,
not Pérez,

will be the powerbroker
Zidane has apparently been promised three superstar signings, as when Pérez assumed control of the Bernabéu for a second time in 2009 and delivered Cristiano Ronaldo, Kaká and Karim Benzema. A few more low-key signigs to address some key squad deficiencies will also be forthcoming, although Zidane has an army of loanees to consider over the next few months. The incoming boss has also been assured that he will be fully in charge of every aspect of the running of the team, including signings, which is a position of power never before handed to a Madrid coach, who have all had to either bow to Pérez's wishes or deal with an intermediary sporting director, most recently in the shape of Jorge Valdano. It remains to be seen if Zidane asks for such a position to be created again.
During his last tenure, Zidane was frustrated not only by being kept in the dark about the club's attempts to sign Kepa Arrizabalaga from Athletic, but also by having his request for Gareth Bale to be moved on denied by the president.
Zidane's return will also be no burden to the Frenchman's bank account, with Pérez willingly signing a cheque to make his manager one of the highest paid in the world and in line with the likes of Pep Guardiola and Diego Simeone. During his previous employment, Zidane was not even among the top 10 highest-paid managers in European football.